Michael Canet, JD, LLM
FINANCIAL PLANNER
Michael is the owner of Prostatis Financial Advisors Group, LLC and the author of Surviving the Perfect Storm: How to Create a Financial Plan That Will Withstand Any Crisis and Death And Taxes: It's not how much you make, – it's how much you keep (Amazon Best Seller). He is also the host of the nationally-syndicated television show "The Savvy Investor." Michael has built his business and reputation on the added stability he helps provide for his clients. He uses retirement and estate planning techniques to carefully allocate clients' assets so they can retire with the added confidence, income, and tax-deferred wealth protection they need and deserve. He is committed to providing accessibility and ongoing service for the people he works with.
Michael earned his master's degree in taxation from the University of Baltimore and attended law school at the Catholic University of America. He is a longtime resident of Howard County and has been married for 30 years to his wife, Helen, and they have raised two sons, Michael and Brian. Michael is the host of "The Savvy Investment" Radio show.
Ryan C. Herbert
FINANCIAL PLANNER & PARTNER
Ryan is a financial planner, tax preparer, and partner at our Hanover office. He has been with Prostatis since 2008. Ryan strives to establish lasting relationships with his clients and help them achieve their personal financial goals. Ryan was recently designated a Five Star Wealth Manager by Baltimore Magazine, ranking him among the top 5% of all private wealth managers in the Baltimore region. When not at work, he spends time with his wife, Meredith, daughters, Marin and Remy, and their two dogs.
Andrew Ashton
FINANCIAL PLANNER
Andrew joined Prostatis in 2018 as a financial planner. In addition to assisting clients with their retirement and financial planning needs, he is also a Maryland-licensed tax professional. Andrew graduated with honors in accounting at the University of Baltimore in 2016. Previously, he was a vice president with over 18 years of experience working primarily as an equities and options trader for two prominent firms in the downtown Baltimore area. When not at work, Andrew enjoys spending time with his wife, Michelle, playing golf, riding motorcycles, and attending Ravens games.
andrew@prostatisfg.com
Katherine M. Groce
FINANCIAL PLANNER
Katherine joined our team in 2012 to take over all client service responsibilities in our Hanover office. Her role is extremely critical to our team as she is the point person for all new business, transfers, and ongoing client investment service, including cashiering and trading. She also assists Michael Canet in case design for new and existing clients. Katherine graduated cum laude from St. Mary's College of Maryland with a Bachelor of Arts in economics and math. She resides on the Eastern Shore and enjoys boating, going to the beach, and spending time with her husband, Clark, stepchildren, Gavin and Madisyn, and her son Bryson.
Faisal Magsi
FINANCIAL PLANNER
Faisal Magsi is the newest member of the Prostatis team, bringing nearly eleven years of experience in Financial Services and Investment Management. His professional experiences have allowed him to develop strengths in equity and fixed income investments, wealth management, and financial planning. Faisal completed his MBA with a concentration in Finance in 2014 from Montclair State University and is currently pursuing his CFP designation.
After spending most of his life in the greater New York City area, Faisal relocated to Maryland to settle down with his amazing wife, Rabiyah. When he's not in the office, Faisal enjoys spending time outdoors, watching football and boxing, perfecting his grilling skills, exploring new restaurants, and spending time with his family and friends. He is excited at the opportunity in getting to know you and helping you reach your financial goals.
Mike Macho
Mike supports the Prostatis team with production for "The Savvy Investor" radio, podcast, and TV.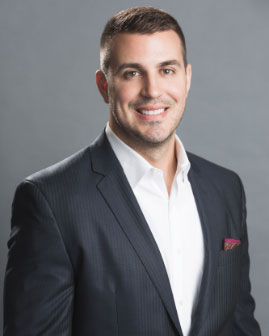 Sid Mullins
Sid supports the Prostatis team with analysis and research about the various annuities available to help our clients with their income needs
Jeff Stukey
Jeff supports the Prostatis team with analysis and research about the stock market, including how to effectively allocate into an ever-volatile market.
The Research Support team works as independent third-party resources and is not affiliated or controlled by Prostatis.
Ready For Retirement?
Request Your Savvy Investor Retirement Summary Today!
Schedule A 15 Min Call Today
It only takes 15 min to connect with Prostatis and determine how to proceed with your retirement.
Don't forget to request the Savvy Investor Retirement Summary!
Request the Savvy Investor Retirement Summary and see what it would look like if you were able to grow, protect, and distribute your wealth in the most tax-efficient manner while alive and after you pass. In five steps, you can get prepared for the rest of your life!
1) The Intake (Gather Your Info)

2) The Summary (Show Your Future)

3) The Review (Take Home And Review)

4) The Decision (Determine How To Proceed)

5) The Savvy Life (Enjoy Your Retirement)